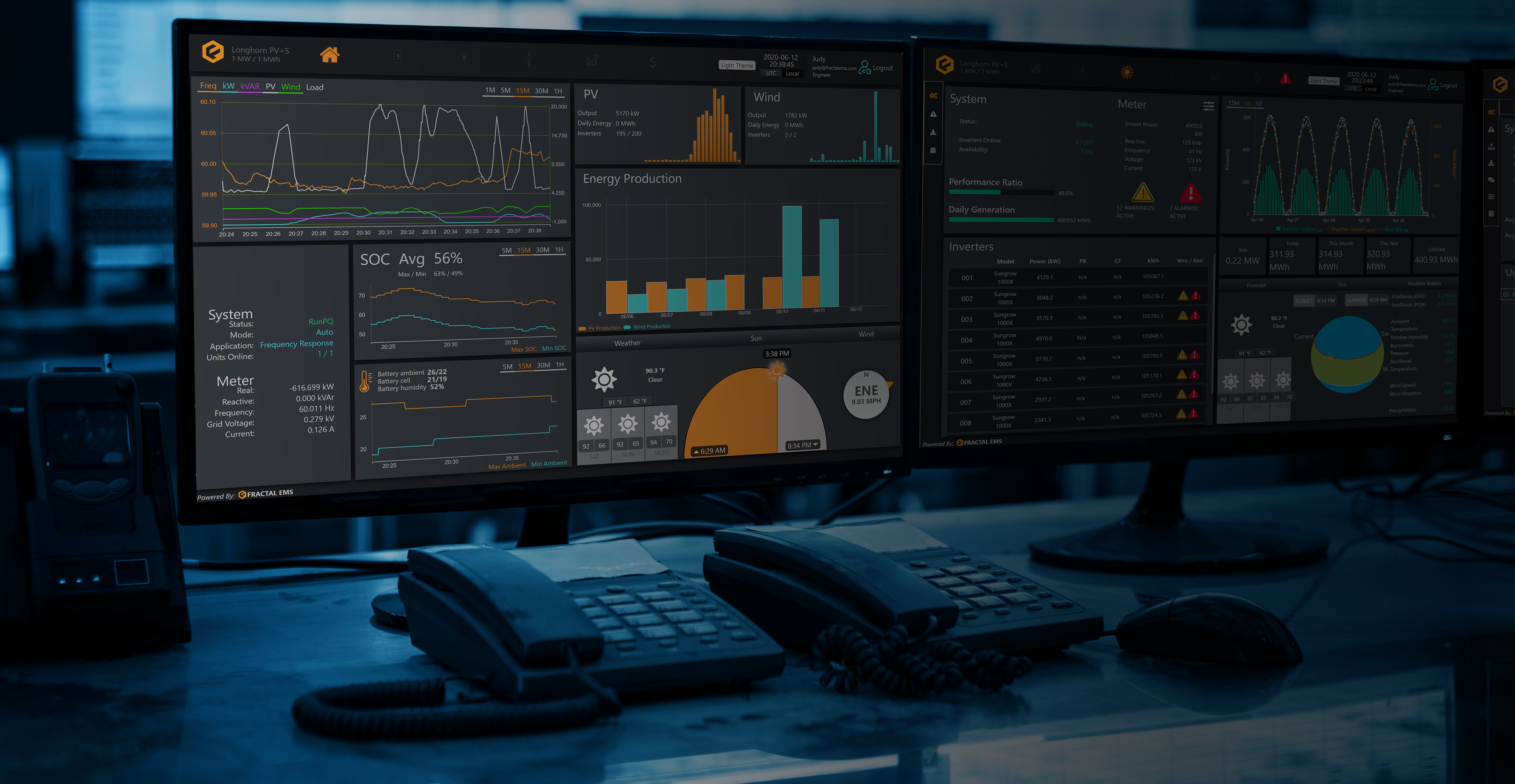 ADVANCED ENERGY STORAGE AND HYBRID CONTROLS


TURNKEY EQUIPMENT
AND SOFTWARE


24/7 MONITORING
AND OPERATIONS


PREVENTATIVE
MAINTENANCE


BID OPTIMIZATION
AND SCHEDULING
FRACTAL EMS combines advanced features
with competitive pricing to create the
industry's best value in BESS and hybrid controls
LEARN MORE


UNMATCHED EXPERIENCE IN ENERGY STORAGE CONTROLS
4 GWh
IN OPERATIONS
10 GWh
AWARDED PROJECTS
520 MWh
LARGEST PROJECT
CONTACT US
TURNKEY ENERGY STORAGE CONTROL SYSTEM
Fractal EMS is a fully vertical controls platform that includes software, controllers, integration and analytics (with optional monitoring, maintenance and bid optimization). Fractal EMS provides full command, control, monitoring and management for a single asset or fleet of assets (located anywhere in the world). Fractal EMS was designed by experienced operators to maximize safety and profitability of storage and hybrid systems.
Fractal EMS combines advanced features with competitive pricing to create the industry's best value in energy storage and hybrid controls.
Click Here to learn why Fractal EMS has the best value proposition for today's energy storage market.
SOLUTIONS FOR YOUR ENERGY STORAGE PROJECT LIFECYCLE
Fractal EMS has three software solutions to enable full lifecycle optimization, analyze, operate and trade your energy storage and hybrid assets with our suite of software solutions.
WELCOME